Facility and Design of Abrehot Library
The Sculpture
One of the things contributing to Abrehot's architecture is the sculpture of a child lying on his back while playing with a hollow sphere. A renowned painter and sculptor, states the meaning of the sculpture as follows:
"I chose a child because they are innocent and critical. They question things with no limit. Due to that, they are carefree and pose as they like. They can see the world from a lot of perspectives. The world is represented by numbers, Amharic, and Latin alphabets. It has air circulation so we can feel at ease and entertain. The child is sleeping on a book, which is already existing knowledge that does not rule the child. The underlying rock is not altered much from its natural state. We have put a lot of work into it." Bekele Mekonnen (Assi. professor)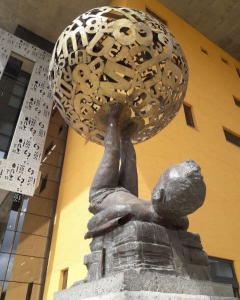 The Building
The library building is rectangular on the outside and has a veranda with seven poles. On these poles are words written in eighteen languages believed to have their alphabet. Amharic is represented by tibeb ("ጥበብ"), which translates to wisdom.
The interior of the building has four circular floors and a small garden at the center. It has stairs and three elevators.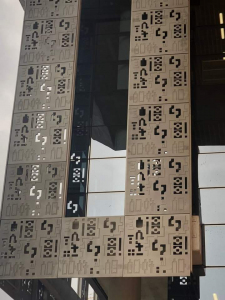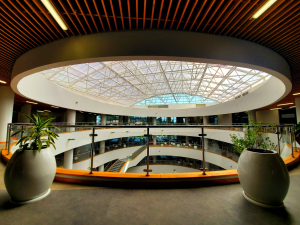 Basement (Parking, offices, special collections)
The basement has unique reading rooms for books that require special attention, including those written on leather "ብራና". These rooms are only allowed for certain people with permission.
The basement also has a security control room, database, stores, high standard staff kitchen and dining area, and parking. The parking is suitable for the differently-abled and has space enough for 115 cars.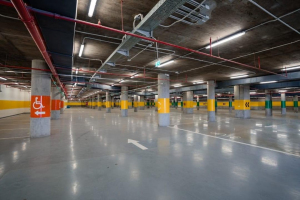 Ground floor (Reception, children's library, periodicals)
It has a reception, a comfy waiting area, Kids Zone, a reference room, and an associated reading area. Encyclopedias, world atlases, newspapers, and periodicals here. There is also a children's library so parents can tutor their children and keep an eye on them while reading. It has spelling kits, puzzles, and different stationery materials other than books. In addition, it has a separate room for when they throw a tantrum and need to change their clothes. It also has a space meant for nursing.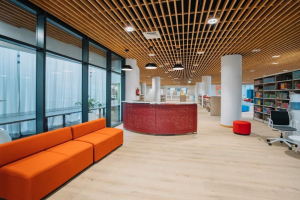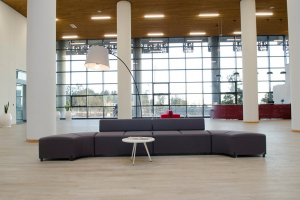 Kids Zone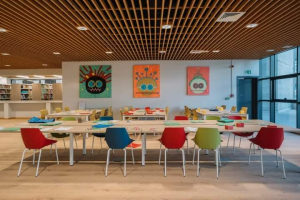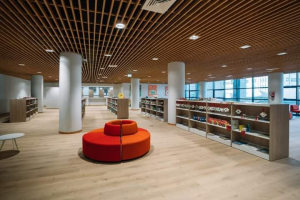 First floor :    Workstations and reading hall
Second floor :   Reading hall and business hub
Third floor :  Braille hall and reading hall; Audio-visual room
Fourth floor
Meeting rooms, reading hall, library administration
The meeting room is multipurpose and can accommodate 120 people. It can be sectioned into three rooms of 40 chairs and has a corridor for tea breaks.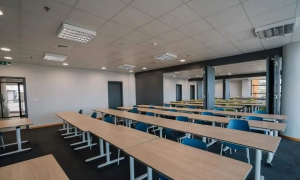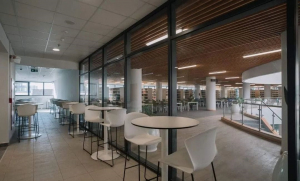 Waiting areas
These areas are for people who want to wait until the other spaces are free. You can find it on all floors.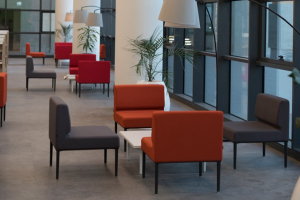 Reserve A Room
Our library is free and open to the public. Use our online tool to book study rooms and other spaces in the library.